Its hard to get information about
"WWE Superstar Roman Reigns Workout and Diet Plan"
but still managed to get something. I believe something is better than nothing.
WWE Superstar Roman Reigns
Leati Joseph "Joe" Anoa'i, born May 25th 1985, is a former football player turned professional wrestler.
HEIGHT
– 6'3″
WEIGHT
– 265lbs
HOMETOWN
– Pensacola, FL
BIRTHDAY
– May 25th
FINISHING MOVE
– Moment of Silence
WWE Superstar Roman Reigns Workout Routine
What are the various Roman Reigns exercises, workout, training to build such a physique especially to have great arms?
It seems Roman Reigns does lot of exercise and workout for his arms, that even after 30 mins sweats are dropping out of his arm. Checkout his tweet
here
Another pic of Roman Reigns doing skipping exercise in gym. This is CrossFit fitness center. Another important thing, he is trained under "CrossFitBN" fitness center . Here is their twitter account https://twitter.com/CrossFitBN Here is a video "
WWE John Cena Hanging Out With Big E Lansgton and Roman Reigns At Workout Session"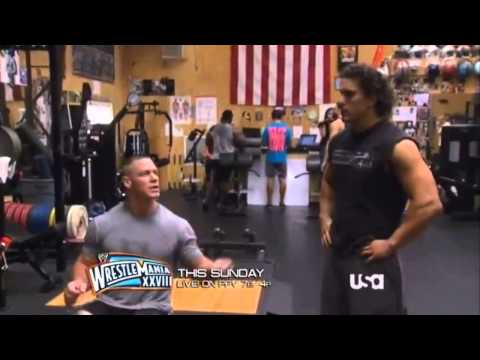 WWE Superstar Roman Reigns Diet Plan
What does Roman Reigns that he is able to maintain his fitness and get so much strength?
For Breakfast
, it seems he loves to have pancakes and even drinks beer (
source
) Here is a tweet from Roman Reigns about his breakfast
Woke up..Worked out..Ate like a King..ready to own the Night!! #BelieveInTheShield

— Roman Reigns (@WWERomanReigns) January 21, 2013
For Lunch,
he may taste fries and steak (
source
) One thing I found about Roman Reigns eating habits. He is a sushi lover. Check out his own tweets below
Day 2: Champs doin work again!. 30 plates..60 pieces of sushi.. Bow down to the Sushi Kings!! #ManMeals pic.twitter.com/Hh6O5WleZT

— Roman Reigns (@WWERomanReigns) July 5, 2013
If you've been to a sushi conveyor belt style restaurant you know how this works.. #WarmingUp pic.twitter.com/58I5J2O6jo

— Roman Reigns (@WWERomanReigns) July 4, 2013
May have put salmon on the endangered species list... #SorryBoutThat pic.twitter.com/nmSrI4cx8z

— Roman Reigns (@WWERomanReigns) September 21, 2013
The he loves to eat at Korean BBQ restaurant in New York City. This was
tweet
he commented
My life right now!! Korean BBQ #NYC #EatLikeKings pic.twitter.com/pOh79uxgIu
I' am not able to understand about the food items on his table but able to guess that he is having some beer, spinach, noodles but not able to guess the non – veg part, which might be chicken. If you have any idea about this then please do comment below. I have also managed to get some inspiring videos and pictures of Roman Reigns Rock has posted a
tweet
saying "Big birthday love to my cousin @WWE @WWERomanReigns Stay humble & hungry. Proud of you. #FutureWWEChamp pic.twitter.com/TV6cdLw8fz"
A rare video of wrestling match between Seth Rollins vs Dean Ambrose vs Roman Reigns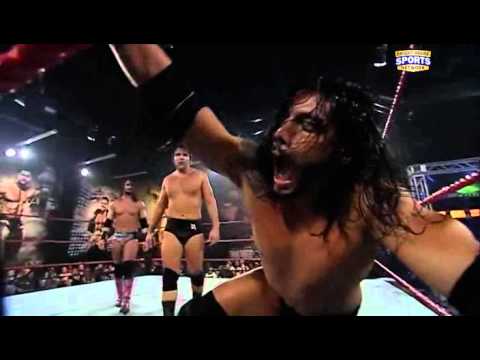 Then one more interesting pic. Roman Reigns Arm with inspiring Tatoos Hope you enjoyed this article. If you have any idea about
Roman Reigns Exercise, Workout Routine, Fitness, Training plans and also about his breakfast, lunch and dinner plans
then please do share with us. I tell you this is very hard to get this detail about this wrestler.